The following are some of the methods that I have learned through extensive continuing education. I incorporate them all into my work.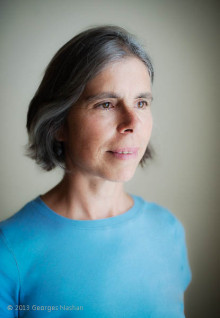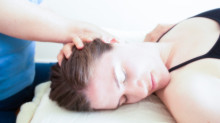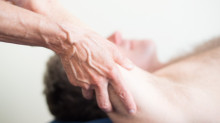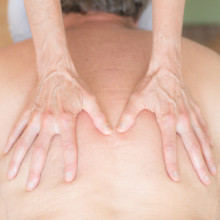 Pricing
60 minute session: $95
90 Minute session: $125
15 minute chair massage: $20
Advanced Training with Til Luchau, Rolfer
I've enjoyed time in Boulder, Colorado learning from a wonderful Rolfer and teacher, Til Luchau, whose advanced training's effective, innovative techniques are woven into all my work. He has developed unique methods that are done with a gentle touch and are helpful for treating many issues such as neck pain and stiffness, sciatica, rotator cuff pain, carpal tunnel, SI joint dysfunction, plantar fasciitis, TMJ, and relief of chronic pain.
Craniosacral Therapy
Craniosacral Therapy (CST) is a gentle manual therapy that invites the body to heal itself. Using very light touch CST encourages the circulation of cerebrospinal fluid, bringing nutrients to the brain and spinal cord. A treatment session is usually about 45 to 60 minutes. You will remain fully clothed and simply lie in a comfortable position on a padded treatment table. CST may be helpful with many problems such as headaches, chronic neck and back pain, chronic fatigue, fibromyalgia, TMJ, PTSD, and stress.
Nerve Mobilzation
Nerves need to be able to slide, roll, and glide through surrounding tissues. When they become inflamed by injury, overuse, or poor posture they can become stuck, restricting the movement of joints and fascia and causing pain. This inflammation of nerves and impaired nerve mobility restricts the movement of joints and fascia. The goal of neural mobilization is to gently release restricted nerve fascia, restore optimal function, and reduce pain. This technique is very specific yet gentle.
Kripalu Relaxation Massage
A soothing, relaxing Kripalu massage is the perfect antidote to stress and anxiety.
Using a variety of Swedish massage techniques, Kripalu massage is gentle and nurturing. Its calming effects will give you an overall feeling of well-being and renewal.
Neurosomatic Therapy
I was so inspired by my experiences receiving neurosomatic therapy that I went to Paul St. John's school in Florida to learn the techniques from the originator of the method. This modality identifies and treats postural distortions that cause chronic pain and stiffness. Trigger points are identified and released with sustained pressure and myofascial release. This therapy is effective for such things as relief from headaches, TMJ dysfunction, back pain, and neck pain.
Chair Massage
Come in for a 15 minute chair massage. I will relieve tension in your neck, scalp, back, arms, and hands. For a chair massage, you will be fully clothed, seated in a massage chair that allows you to rest forward and be fully supported. A quick and restorative break in your busy, stressful day.
Only $20.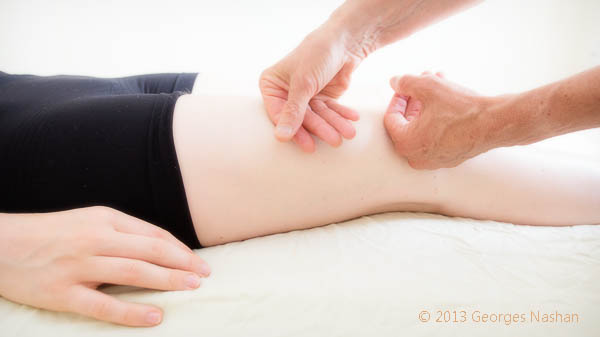 Cancellation Policy
Please understand that when you forget or cancel your appointment without giving enough notice, I miss the opportunity to fill that appointment time. Please contact me at least 24 hours in advance to cancel or reschedule your appointment. I enforce a strict cancellation policy and you will be charged the full amount for your scheduled appointment if cancellation or rescheduling is less than 24 hours in advance. Thank you for your time and understanding.